Well, to be truly accurate it was four fishes, one cephalopod, a crustacean and a mollusk..... but let's not pick nits.
Although my ethnicity involves more cross breeding than your average shelter dog, the 25% Italian component has always dominated our family identity and traditions. It just wouldn't be Christmas Eve in our family without a major seafood feast. Normally, this would be held at my father's house in New Jersey, but this year Chiko and I are hosting the holidays.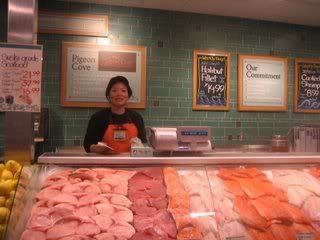 Being married to the hardest working and prettiest fishmonger in the world means that I have access to an incredible bounty of maritime ingredients. While I did not have time to document every step of each dish, I will run down the menu and if any readers want to post a request for the recipes I'll follow up in a later post.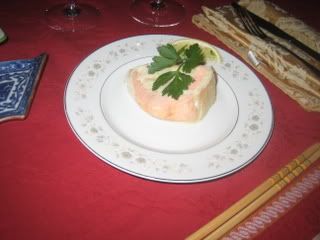 For starters, my dad made a seafood timbale of flounder and salmon filled with scallops cooked in Pernod.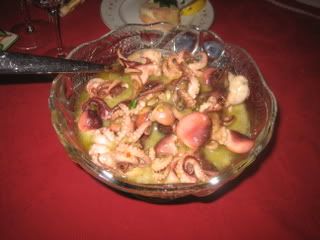 Next came baby octopus which I barbecued briefly and then marinated overnight in olive oil, lemon juice and garlic.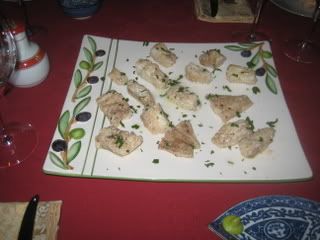 Portuguese style cod poached in olive oil.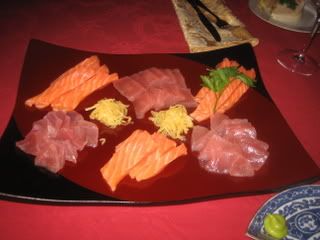 Tuna and salmon sashimi by chef Chiko!
And last but not least Gambas al Ajillo (Spanish style shrimp in garlic, olive oil and smoked paprika). Wash that all down with a couple bottles of Pinot Grigio and it was no wonder I woke up face down in front of the roaring fireplace with the dogs snuggled up against me!